Solution architects use system architecture to design new software entities that automate processes. In their conceptual model, they also determine the placement and behavior of each software component. Collaboratively define the system with Specification and Design WorkshopsDecompose the solution – Solution AEs decompose the solution into components that reduce the teams' and ARTs' cognitive load . In addition, the decomposition leverages existing solutions from internal and external suppliers, which accelerates development and reduces costs.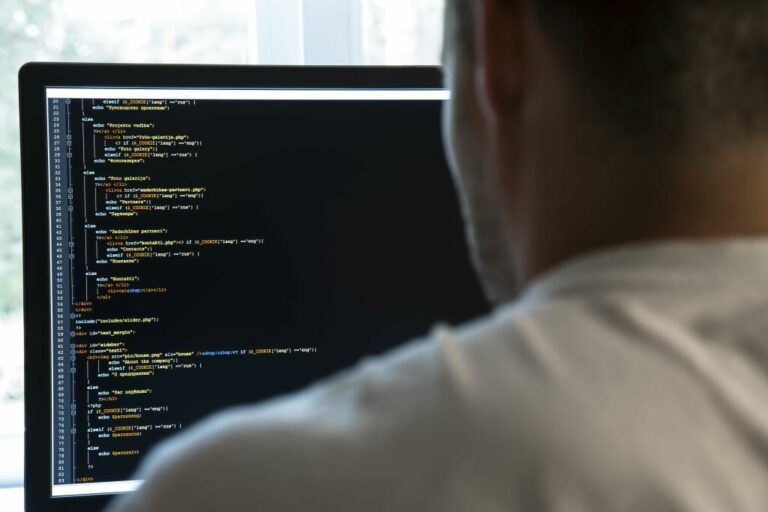 A typical property of Solution Architecture, in contrast to other flavours of Enterprise Architecture, is that it often seeks to define a solution within the context of a project or initiative. This close association to actual projects and initiatives means that solution architecture is the means to execute or realise a technology strategy. Solution architects become involved with a project at the time the computer systems analyst is developing requirements. They organize the development effort, and are often expected to provide motivation and guidance to the entire development team during the systems development life cycle. They are ultimately responsible for the vision that underlies the solution and the execution of that vision into the solution. Solution architects evaluate a specific need that a business may have, and then build and integrate information and computer systems that meet that need.
Solution Architect Career Requirements
Considering that this role entails negotiating with stakeholders, understanding the needs of all parties, managing risks, and product delivery, the lack of communication skills can create a real bottleneck. The position requires working closely with enterprise and software architects, business analysts, and project teams. So, an experienced solution architect should be able to listen, advise, empathize, and explain.
It is worth noting that the Open Group does not recognize the role "Solution Architect" in its TOGAF skills framework whilst Glassdoor advertised 55,000 Solution Architect roles in August 2020. Document should be treated as an evolving document throughout the project. It is important to keep the content up to date especially when the projects span over multiple releases.
Software Business Models, Examples, Revenue Streams, and Characteristics for Products, Services, and Platforms
They also should be able to understand the technical specifications of many different software solutions and hardware and perform analysis of different business layers. The solutions architect is also responsible for the project context from the very beginning to the current moment. He or she needs to remember all the details of the projects and ideas to validate and approve them on time. As a solutions architect, you'll want to get certified in any relevant skills or technologies for your industry or field. The skills and knowledge that you'll need can vary depending on the role, but you can always find certifications and courses for individual skills required for the job such as Java, AWS, Azure, or Apache Kafka.
8 Skills Cloud Architects Need to Succeed – DevOps.com
8 Skills Cloud Architects Need to Succeed.
Posted: Thu, 24 Mar 2022 07:00:00 GMT [source]
Most of the certification platforms, besides the exam itself, offer training courses, learning materials, and practice tests. However, the solution architect can take the exam without previous preparation. All that is required is an in-depth knowledge of the architecture concepts and principles and vast hands-on experience in the industry. Solution architect focuses on how to use technology to solve a given business problem. They use a framework platform or tech-stack to create a solution to a project.
The solution architect's role is to analyze all non-functional requirements and ensure that further product engineering will meet them. Unlike the solution architect, the software architect typically doesn't deal with financial and organizational issues. This person focuses on all the aspects related to software engineering on a particular project, i.e., development, implementation, maintenance, support, and evolution. Software architects closely collaborate with development teams and control the entire development process. So, continuing the previous example, the software architect determines what exactly has to be done and how the result can be maintained. In a rapidly changing technology environment, organizations face the need to transform their processes and systems to meet emerging business requirements.
Manage Nonfunctional Requirements and Compliance
Solution architects often work in the cloud computing industry, wherein businesses rely on them to configure the company's cloud architecture. This process requires cross-team collaboration between networking, data storage, data processing pipelines, data security and many other disciplines. As the process is always heavy on the budget and highly risky, every company should have a solutions architect to implement new solutions and scale them successfully. A solutions architect can be introduced to a company's enterprise structure through software architecture consulting services. A technical architect chiefly oversees the software architecture, technical engineering, and implementation technology. Their main task is to provide technical leadership and make decisions regarding the most vital parts of the system that is being developed.
Evaluate and select suppliers – Solution AEs evaluate each supplier's technical and cultural fit and provide input to the selection process. For example, they might assess the supplier's Continuous Integration practices and ability to support the solution's continuous delivery objectives. Manage the architectural runway – Solution AEs collaborate with System AEs and teams to define and build the architectural runway.
Links to pages requiring login with SAP ID
You may have a large project that requires someone to manage designers, technical or business architect teams to produce a quality technical project outcome. While these aspects are constraints in themselves, each of them has its own limitations. The solution architect must understand all these constraints, compare them, and then make a number of technological and managerial decisions to reconcile these restrictions with project goals. Software or technical architect is mainly in charge of engineering problems and software architecture. We have a detailed article describing the role of a software architect and the importance of this position to the company's success.
They also examine the current systems architecture, and work with business and technical staff to recommend solutions that result in more effective systems. Although some of the most common degrees solutions architects hold are bachelor's degrees in information technology, computer science, or software information. According to Zippia, 66 percent of solutions architects have a bachelor's degree, and 24 percent have a master's . A candidate with an MBA in information systems may also be a good fit for a role as a solutions architect.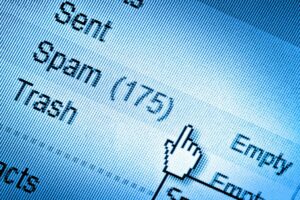 Some organizations don't need to hire in-house experts and can leverage third-party solution architecture consulting services or have the solution architect functions split between other people on https://globalcloudteam.com/ their team. At times though, the need for a dedicated SA specialist becomes paramount. Although not a substitute for the PM role, the solution architect position requires strong management skills.
This task requires understanding the specifics of software solutions existing on the market in order to select exactly the ones that will meet the company's needs and resolve pressing issues. A solutions architect is a person responsible for designing the specifications for enterprise solution architect meaning software solutions and assisting the development team in their implementation and maintenance. In terms of software development, this is the goal behind solution architecture – to describe, design, and manage how things should be in order to achieve business goals and solve problems.
Answers to frequently asked questions on Solution Architecture
Being able to communicate the product vision to all parties involved and listening to their demands implies great communication skills. A solutions architect should be able to translate the business requirements into the technical language and vice versa, and act as a mediator between the development team and the project's stakeholders. In every new IT project, solution architecture is a vital link between the IT strategy of a business and the successful implementation of technical solutions. By looking at a specific problem, solution architects conceptualize the best possible solution while taking all functional and non-functional requirements into account. Ideally, a solution architect should have technical skills and past architecture experience.
The PDM provides a physical description of how to define, access, archive data, and ownership of the data.
The solutions architect has to choose the optimal set of technologies to develop a particular solution.
They thus have to be proficient and have all the necessary skills and knowledge to ensure their work's success.
Document should be treated as an evolving document throughout the project.
A solutions architect needs to be very attentive to those details, as overlooking something may hinder the development process, lead to breakdowns, or make the software solution inefficient.
Provide specifications according to which the solution is defined, managed, and delivered. Learners are advised to conduct additional research to ensure that courses and other credentials pursued meet their personal, professional, and financial goals. The way that software components — subroutines, classes, functions, etc. — are arranged, and the interactions between them, is called architecture.
Technical background and experience
They document them in the solution intent and define the enablers to address them. These elements represent a portion of the larger systems engineering body of knowledge. For more details, see the INCOSE Systems Engineering Body of Knowledge and the many Architecture Frameworks defined by the engineering community .
Given the nature of the role, solution architects need a firm foundation in coding and programming. More senior solution architects may not be required to think about granular coding details as they progress through their career because they'll often shift their focus toward higher-level software architecture design. That said, solution architects at any level will need to rely on that knowledge to be successful in their role. They work closely with development teams to communicate IT strategies and outline practices that are meant to be followed throughout the project. The main difference between a technical architect and a solutions architect these two roles is that the first focuses primarily on the engineering side.
Even though this might seem quite basic, it illustrates why solution architecture is one of the most important processes when re-designing your IT landscape. In the corporate world, this means evaluating client needs or problems and addressing them with systems that replace or improve the existing system. Solution architects gather functional requirements and specifications from clients and users during project development. They thus work closely with sales team members and enterprise architects.
Solutions architects are a vital role in any organization that wants to align its business goals and needs with IT services, products, software, and infrastructure. A solution architect is an analytical thinker capable of understanding how all facets of an organizational ecosystem interrelate while staying focused on strategic business goals. Find technology solutions to business problems that meet business requirements defined by the customer. To get a better idea of what a solution architect does in practice, it's helpful to look at common solution architecture use cases. Note that, unlike EA-related projects, SA is implemented right away and therefore yields quicker results. Below are six examples that illustrate what solution architecture can achieve in a relatively short time.
A solutions architect must be capable of analyzing and identifying potential short and long-term risks that may cause technical issues and impede business operations in the future. They should be business-minded, capable of identifying the most effective solution at every turn, for every part of the architecture. It is their responsibility to focus on business goals, including hiring new people, and understand how to achieve them in the set timeframe and within the given budget.